Sometimes time away guarantees a return, eventually.
In my absence from this place I realized that the time away gave me time to just settle in with daily life at home. Over time I missed each of you more, despite still reading from you or commenting at your places.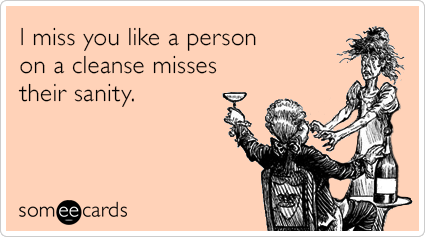 In truth, most of the over three months hiatus I didn't really
miss
blogging. I did miss,however, using my creative juices or just sharing with you via my blog. At the time when I disappeared to places unknown, I just felt like I lost my mojo and it didn't really matter if anyone read from me again. Truthfully, in one day it was just gone. Poof! I just didn't care.
While this sounds like I went off the deep end or went into depression or got dropped off at Crazyville, it wasn't that at all. I just needed to step back.
Many
several of you checked in with me and said how much you missed me here (HI Mom!!). There was even the guess that perhaps my lack of posting had a hidden meaning, the nine month variety. Sorry, that's not it either. No announcement here.
I contemplated many days writing a Good Bye post or shutting down my blog, but instead I just left it idle. Then, through prayer and contemplation, last week something in me began to stir again. The eagerness was back and it felt time to reconnect with my buddies.
There will be changes and my blog reading list has dwindled considerably. I had to find that in between place where I was encouraged by reading from you, but not left feeling inferior and less than best of a mom/woman of God. These months have helped me settle in to less stress and less obligation, which I greatly needed.
So, from here I'll move forward slowly. Some weeks I may post nothing, but I'll learn to be ok with that. It may only become a blog full of daybooks, recipes,
Theme Thursdays
,
Jamie's Thankfuls
,
Quick Takes
, random stuff from here and an occasional thoughtful post. Those are, after all, easiest to write and most often most of what I like to read from you. Choose to keep reading if you like and
Welcome Back
if you are an old friend.
I've missed you.